Hi Guys,

I hope that you all had a wonderful Easter! Friday and Monday was definitely needed as a break, though I'm back in the office and cannot believe it's all over and so quickly!

Right now I would like to invite you to come along with me on a journey into the world of luxury! High-end and high fashion at it's best!
I have seen 8 of my favourite pieces from various designers for the Spring and Summer months! So let's have a look see at the ones that stood out for me the most..


Silk-Satin wide leg trousers by Maiyet
We can all agree that the colour of these beauties pretty much speak for itself. The material indicates lightness in weight, which means it's perfect for summer!

Cut Out Leather Sandals by Nicholas Kirkwood
I am absolutely in love with these sandals. It doesn't always have to be flat sandals you know! why not try blocked heeled ones!

The Falabella Boucle Shoulder bag by Stella McCartney
I must admit I do love Stella's bags. This is a another version of her well known Falabella bags. I love the gold chain that runs through the entire bag. Works well carried on the beach because of the basket patch type material or on a night out as it still holds it's sheekness for that!
 
Striped Cotton-blend Blazer by Lanvin

The year of the Monochrome! Love this blazer. I think it can be worn with pretty much anything, I'm thinking RED! Red wide leg trousers that is.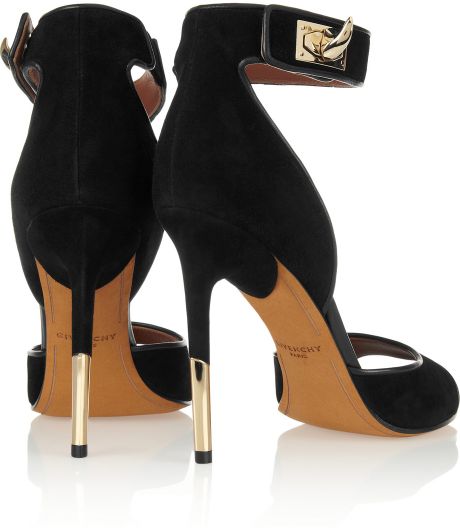 Embellishes Suede Sandals by Givenchy
In the words of Rihanna, "Heels Givenchy, huh?" haha! Yep definitely! Love these handsomes! They look classy as ever. Put me in a pair of leather pants and slip me in a pair of these and I'm good to go!
 
1984 Textured Leather Shoulder Bag by Marc Jacobs

...And here we have a vibrant looking bag, perfect for spring/summer. It's one of those bags that one just carries with anything on a bright and sunny day. Love. A must have I say.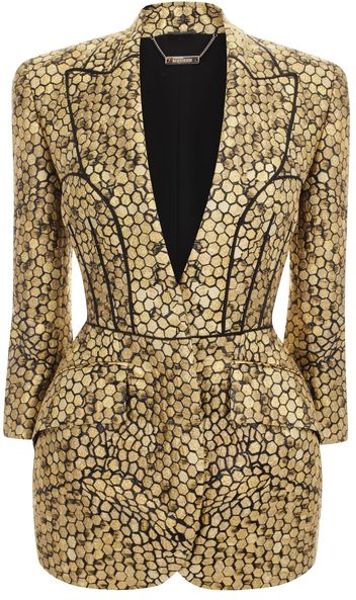 Honeycomb Jacquard Jacket by Alexander McQueen
Glam, glam and pure glam. Sarah Burton always gives us something to be astonished about! This bumble bee inspired blazer would give you the wow factor as soon as you walk into that room for sure!

Draped printed silk-blend lamé gown by Lanvin
Yummy! Love this maxi dress.Wonderful during the summer months or on a sun, sea and sand holiday. Make a bold statement by standing out in this flower printed dress!