Hi Guys!

Fashion week starts this week and will be taking place in LONDON TOWN!



Promotional image designed by Manolo Blahnik who received an outstanding achievement award from the British Fashion Council (BFC)
I hope you are all preparing yourselves for a week of FASHION! I certainly am.
I have really got to start thinking about what I am going to wear! What do you plan to wear?
I have been reading some articles on what one is to wear to London Fashion Week and it's the same saying; "its all about turning heads but not looking like you've tried too hard". Blah blah blah! Personally I think what you wear, whether it's to bed, to the shops or to a party- should reflect who YOU ARE. Everything we wear is based on what we like right? so this essentially depicts who we are! So, I will certainly be showing those at Fashion Week who I am and what I stand for! bold and vibrant that is!
Flo's Wardrobe -
you can decide which outfit describes you!

Zara £39.99

You would be named monochrome chick! I love the white as it symbolises purity. It's clean and classy. Why not jazz it up with a pair of red pointy heels and an oversized fur coat?

Cos £125.00
With the London weather, a big coat is definitely needed. I would pair this up with green trousers, a bit like the one below :-)

Asos £14.00

£14.00! for these high waisted trousers? Bargain!
Update your diaries!!
LFW dates: 15th - 19th February 2013
LFWeekend dates: 21st - 24th February 2013
LFW Schedule can be found at:
http://www.londonfashionweek.co.uk/schedule_aw13.aspx
I am really excited about
Rhianna
for
River Island
which will be showcased on the 16th February at 09:00pm!
We have a lot to look forward to with shows from House of Holland, to Mulberry! Vivienne Westwood to Christopher Kane, okay let me breathe because this is tooooooo exciting! It's like a celebration for me, a celebration of art that is!
Let me leave you guys with a look book of some of my favourites taken from LFW's in 2012! (I especially loved the collection from Mary Katrantzou! She is a print-a-holic and I love it! Her designs resemble African print wear known as "Ankara". Its very creative and very close to my heart)

Mary Katrantzou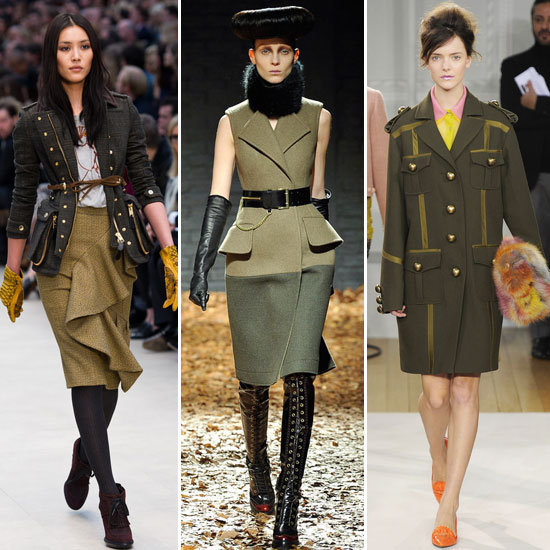 From left to right: Burberry, Alexander McQueen and Moschino Cheap & Chic

Mary Katrantzou

Zoe Jordan
House of Holland
Matthew Williamson
Matthew Williamson

Issa





Mary Katrantzou



Don't worry guys, Flo by Flo will indeed be covering London Fashion Week as it fast approaches so you won't miss a thing!