Hi Guys,

I haven't been on here in a little bit! I thought I would bring you a little something on beauty! I must not leave out the finishing touches to a great outfit - MAKE-UP and PERFUME!

Rihanna and MAC collabo!

Some of you may have already seen the announcement made on my Instagram page of Rhianna's sweet and delicious collaboration with MAC cosmetics. My favourite popstar and favourite make-up brand coming together; life couldn't get any better!
Rihanna just keeps shining and I am super excited! As her collection for River Island directly reflects her image, I'm sure that her MAC collection will reflects her face!!! bring it on RiRi!

There is said to be a lipstick which will be called "RiRi Woo" to demonstrate her favourite red lipstick "Ruby Woo", I love that shade of red.




The picture below was posted on Rihanna's Instagram as a sneak peek of what is to come.



So no need to see Rihanna to get an auto-graph because it's all over the products!

Two-tone lips!




The essentials you need to achieve this look are as follows:-



Lipstick in 'Schiap' by Nars - £17.50
MAC'S 'Embrace Me'' - £11.50
Creamy Matte Lip Color in 'Jenna' by Bobbi Brown - £18
(fashion.telegraph.co.uk)

Coloured eyeflicks!




Forget the usual black eye liner- it's time for coloured eyeflicks. Some products below:-




MAC - £16.50 each
Te.LeClerc - £21.00 each
(fashion.telegraph.co.uk)

Two of my favourite perfumes

Flowerbomb by Viktor & Rolf
- Every girls dream scent! Love it.


La vie est belle
by Lancome
- Meaning "life is beautiful", it certainly is when you have this scent on I can assure you!
What I love about this particular perfume is the fact that it stays on for so long. It has such a powerful yet subtle scent that you do not have to put so much on. A light pinch to the left and right of your neck should do it!
Cara- new face for Burberry Perfume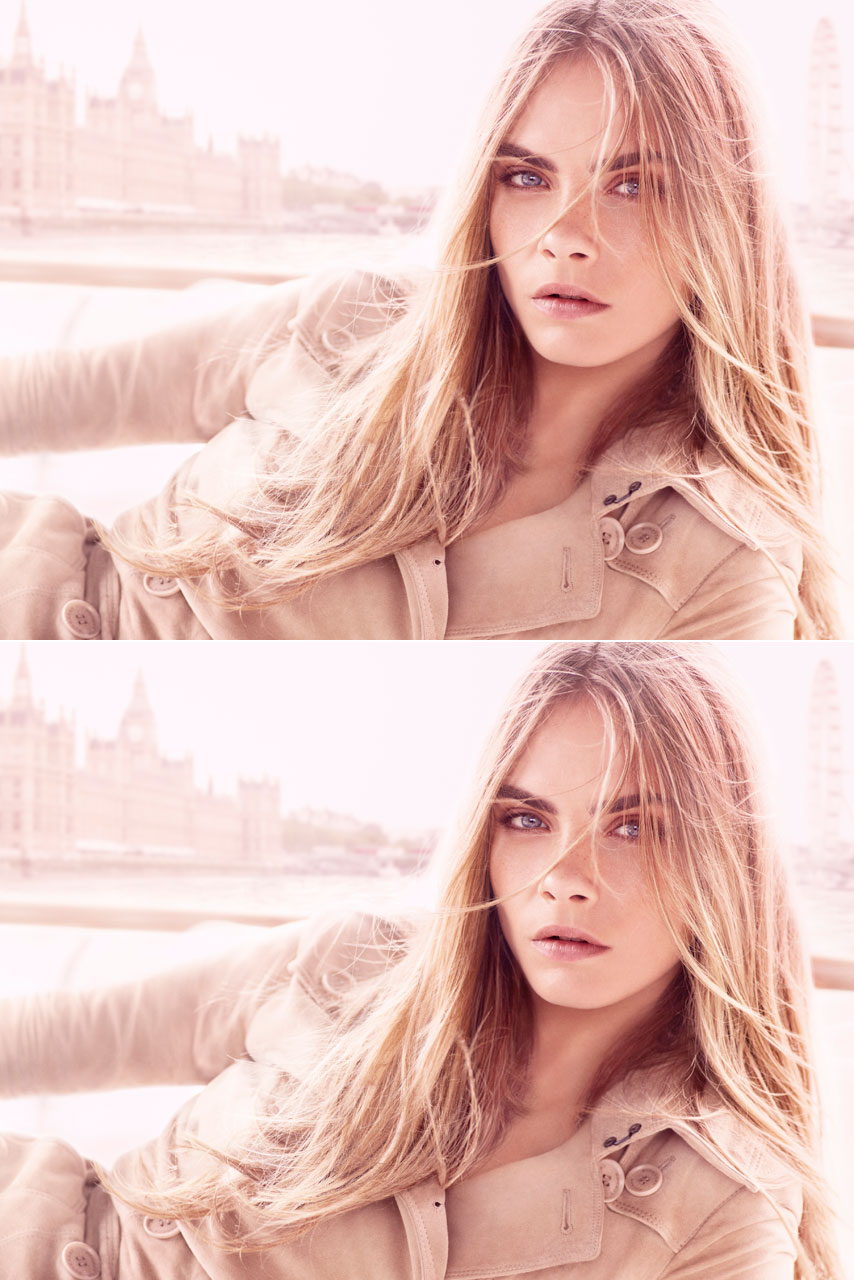 Burberry Campaign
Cara is completely dominating the fashion industry and we're not complaining! She is now the new face for Burberry's new fragrance.